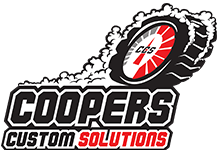 Welcome to Coopers Custom Solutions
Specializing in Custom Engine and Transmission Tuning
Coopers Custom Solutions is a small group of like minded indivduals. We realize that in today's world
customer service is the #1 reason we are around and we strive to keep it that way. We
realize that the custom tuning may appear daunting to some customers and we strive to
show you exactly how to offer this service to your customers.
If you are a Dealer of CCS then please navigate to our Dealer Website ** payments.ccstuning.ca **
[CCS]
We do not currently sell our products in the United States or its territories.